I haven't been paying very close attention to this story the past few months but looked up recent news about it tonight and found a new development.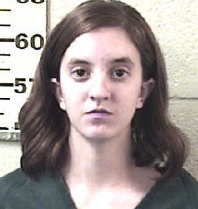 Kody Patten's girlfriend or Fiancee (they've referred to her both ways) came forth with a confession to Kody's 2 attorneys, saying that she is the killer instead of Kody. She claims she was there, that Kody beat her with a shovel but that Toni Fratto (Kody's girlfriend) was the one who cut her throat to kill her. There is speculation as to the timing of the murder since she was seen in person with her mother at 6 pm, according to witnesses. So the timing would mean they only had 20 minutes to actually commit the murder, stash the weapons and get home to clean up before she was seen with her mother.
Also, with this new development coming from Kody's attorneys, there is speculation that the attorneys went about getting the recorded confession from her the wrong way, that she could have been under the impression that they would protect her and be her attorneys when in fact her confession negates that possibility. The attorneys did not flat out tell her they could not be her lawyers and it looks like they sort of persuaded her to talk to them confidentially.
Regardless of the attorney involvement, Toni Fratto was arrested and is in jail currently. It's clear she has intentions to protect her boyfriend Kody but her story still remains to be proven true or false.
You can read the news stories I found this information here:
NV Teen Cleared to Stand Trial
,
Teen Cleared for Classmate's Murder Trial
,
Police Search for Evidence For or Against Toni Fratto's Confession
and the most recent news of
Toni Fratto Speaks: No Remorse for Murder, Only Wanted to Help Boyfriend
.
*Update from April 1, 2011:
Autopsy will reveal all
.
*Update from March 25, 2011:
Patten has chosen 2 attorneys
.
*Update from March 23, 2011:
Patten now has an attorney
.
*Update from March 16, 2011:
Stop the Violence in NV
.
*Original story from March 11, 2011:
Tragedy in West Wendover
.